Sending and receiving mail is a common activity in our daily life. This process could be very simple if you are available at the location to receive the mail package, but what if you are unavailable to collect the package?
Sometimes, you may not be available at the location to collect the mail, in that case, you can make use of the Hold Mail Service offered by US Postal Service. By availing this service, you are requesting the USPS to hold your mail. Some circumstances may require modifying or canceling the availed service. In that case, you can modify or cancel the Hold Mail request through several methods.
Methods to modify or cancel the service request:
Here in this article, you will get insights about Modifying or changing hold mail request service using a phone call.
Cancel Hold Mail Request by Phone: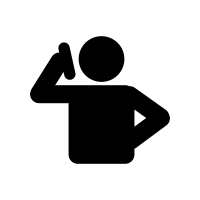 If you wish to modify or cancel the request through a phone call, you can do it by dialing the phone number 1-800-ASK-USPS or 1-800-275-8777. Before making a call to this number, you should be aware of the working hours. You can call this number within the time duration mentioned below. Otherwise, if you call them other than the working hours, you will not receive a response from the customer service executives.
Working Hours:
Monday – Friday: 8:00 a.m. to 8:00 p.m. ET
Saturday: 8:00 a.m. to 6:00 p.m. ET
Holidays and Sundays: Closed
Next time when you try to call the above number, make sure you call then in the operation hours. However, there won't be any problem in receiving the automated information. You can get the information anytime as the service is available around the clock including the weekends and holidays.
It would take around 15 minutes to integrate the service request to the US Postal Service. In case, if you have just requested for Hold Mail Service and would like to make some modifications, then you should wait for the specified time. After which you may call the above number and request for any required change.
Is it Possible to Have Made the Changes Without Confirmation Number?
If you have lost your confirmation number, then you need to visit the local post office. There, ask the postmaster to make changes. You can also cancel the request there. Before visiting the post office, make sure you take a Photo ID with you for verification.