As a leading logistics service in the United States, USPS offers several services and facilities for the convenience of their customers. They are renowned for their innovative services and highly responsive customer service. They have solutions for your every carrier issue. If you face any difficulty in shipping or receiving your package, you can approach USPS for help without any worries; they can easily provide solutions to your problem and sort out the issue in no time. The postal requirement of the customers will not be same for every person, that's why people utilize different service for different needs. You may need to send packages of different size and different weight each time. Among them, USPS Priority Mail is one such service that is used by several people for several reasons.
Read through this article to know more about this mail service that what is Priority Mail, how does Priority Mail work and how much does Priority Mail cost.
What is Priority Mail?
USPS Priority service is the fastest service offered by the USPS. You can make use of this service to send important mail that is time critical. Moreover, sending packages through other logistic services will cost you a fortune. Through this service, you can send any package that weighs upto 70 pounds to anywhere in the United States. Your package will reach in one to three days based on the distance of the location. You can choose between the two rating service by a Priority Mail service. One is Priority Mail Flat-Rate, and another one is Retail Pricing
The Priority Mail is not only economical but also reliable. There are several valuable reasons to choose Priority mail service, but some attractive features that are liked by the USPS customers are:
No additional charges for residential delivery
No Fuel charges
Special charges for Saturday Delivery
USPS priority mail guarantee
That's the reason why people prefer sending time critical packages through USPS Priority Mail Service. , Read the below passage, to know further detail about the Priority Mail. This will give you insights into the processing of Priority Mail in America or outside.
Sending Priority Mail:
Do you think sending packages via Priority mail shipping is a tedious task? Or want to know how to send Priority Mail? No, they are not very challenging, all you need to know is how to do the packing and shipping. This article will give you insights into what is priority shipping, what are the packing and shipping procedures for Priority Mail 2-day delivery or 3-day delivery. The first step in shipping is packaging, below are the instructions for packaging:
Attach the label

: Attach the tag on the right corner of the upper side of your mailbox. The tag should contain the address of the recipient. You can collect the Priority Mail package stickers for plain boxes at the Post office for free of cost. While packing, you can also opt for some additional services such as USPS Priority Mail with delivery confirmation, Signature Confirmation, USPS Tracking, and insurance.

Determine the weight and dimension

: The next step is to find the weight of the package and determine the appropriate zone. In case, if the package weighs less than 20 pounds and fits between 84 and 108 square inches, then you need to make the payment for a 20-pound package. This package will fall under the zone of 1 and 4. Any package that is more than a cubic foot in size, then they will fall under the zones 5 to 8. For this category, the payment will be made based on the weight or dimension of the package (usually the height).

Schedule the Pick up

: In case, if you are unable to visit the post office due to some reasons, then you can avail this service online. For this, you need to make the payment online and purchase Priority Mail postages online.  All you need to do is, visit the official site of USPS and schedule a pickup. The letter carrier will come to your home for collecting the package.
Any package which is less than 70lbs and opts for free Flat-Rate boxes then sending mail via Priority Mail Flat-Rate is pretty simple. If your package is more than 70 lbs, then you need to weigh the mail and do the payment accordingly.
USPS Pickup on Demand:
Postal Service also offers an additional facility called "USPS Pickup on Demand."  Through this facility, you can schedule the pickup time of the package a bit earlier than the usual arrival time. The best part of this facility is the mail carrier will arrive to collect the mail within two hours of the order placement.  However, you need to pay an additional $20.00 per package load. This facility is not only for the post office Priority Mail letter service, but even the packages sent via Priority Mail Express, Parcel Select Ground, and Global Express Guaranteed can avail this service.
Priority Mail Rates:
USPS Priority Mail Rates are categorized into two types that are USPS Priority Mail Flat-Rate Pricing and Priority Mail Retail Pricing:
Priority Mail Flat-Rate Pricing: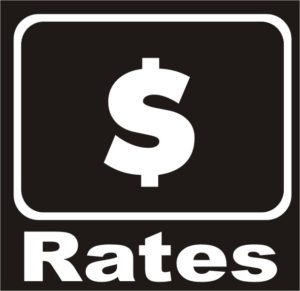 For the convenience of the customers, USPS has predefined the shipping rate of the packages. If you need to avail Priority Mail Flat Rate shipping you need to get the Flat-Rate envelopes and boxes while sending Priority mail. Here the rates will be fixed. In this category, the price of the mail piece is determined by the size of the envelope or box you choose and not based on the weight of the package. Of course, not all the shipments will be of the same size, so USPS has offered envelopes of three different sizes and boxes of 6 different shapes. You can choose one box or envelope that best suits your package. Some people frequently ask "how much is priority shipping," but the cost is not similar for all packages, the rates for each envelope/box will be different, and they would be mentioned in the box itself.
If you can fix your item in any of the Flat-Rate boxes, then it is well and good, as you no need to pay any additional charges for this. The rate of the box is inclusive of everything, so you no need to pay any surcharges for delivering the mail to office or residence.
Salient features:
Any mailpiece that weighs under 70 lbs can be sent via this service
The delivery time for this service might take around one day
No need to weight the package and do the payment if your package is less than 70 lbs.
Priority Mail Retail Pricing:
Priority Mail Retail Pricing is the second category of shipping the mail under Priority Mail Service. In this category, the payment will be done based on the weight of the package. The post office will weigh your package and then decide the Priority Mail cost. Additionally, the Priority Mail prices in the second category will also be based on the destination of the mail. This shows that the postal service decides the rate of Priority Mail on how far the package will travel. The shipping price will increase with the increase in the distance of your package destination because postal service has split the United States into nine different zones.
Please Note: You can also calculate the shipping price by visiting this page
Priority Mail Sizes:
Do you want to know the size and dimension of your package? And remember what Priority Mail weight limit is? Refer to the below table to know about the package dimension and name of the package cover.
Free Supplies
Dimensions
Flat-Rate Envelope
12 1/2″ x 9 1/2″
Gift Card Flat-Rate Envelope
10″ x 7″
Window Flat-Rate Envelope
10″ x 6″
12 1/2″ x 9 1/2″
Small Flat-Rate Envelope
10″ x 6″
Padded Flat-Rate Envelope
12 1/2″ x 9 1/2″
Legal Flat-Rate Envelope
15″ x 9 1/2″
Small Flat-Rate Box
Outside:
8 11/16″ x 5 7/16″ x 1 3/4″
Inside:
8 5/8″ x 5 3/8″ x 1 5/8″
Medium Flat-Rate Box – 1
(top-loading)
Outside:
11 1/4″ x 8 3/4″ x 6″
Inside:
11″ x 8 1/2″ x 5 1/2″
Medium Flat-Rate Box – 2
(side-loading)
Outside:
14″ x 12″ x 3 1/2″
Inside:
13 5/8″ x 11 7/8″ x 3 3/8″
Large Flat-Rate Box
Outside:
12 1/4″ x 12 1/4″ x 6″
Inside:
12″ x 12″ x 5 1/2″
APO/FPO/DPO Flat-Rate Box
Outside:
12 1/4″ x 12 1/4″ x 6″
Inside:
12″ x 12″ x 5 1/2″
Large Flat-Rate Board Game Box
Outside:
24 1/16″ x 11 7/8″ x 3 1/8″
Inside:
23 11/16″ x 11 3/4″ x 3″
repaid Forever® Priority Mail
Flat-Rate® Packaging
Various sizes
available
Priority Mail Restrictions:
Be its domestic shipping or International shipping; you cannot send anything and everything through this mail class. There are certain limitations for domestic and International shipping. Specific things are strictly prohibited, you cannot mail them under any circumstances.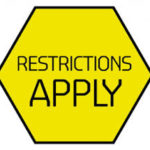 To know about the restricted things in detail, refer to the below list. The restriction list is not common for both domestic and international shipping. A thing that is restricted for domestic shipping is strictly prohibited for International shipping. However specific restricted in International shipping can be allowed for domestic shipping.
Though certain things are restricted, you can still mail particular things under special circumstance, but with the permission of the post office. There are few instances, to know about examples, refer to the below point to know in detail:
Dry ice is listed in the restriction list, but you can still mail them if you pack it along with the hazardous or nonhazardous material that is permitted for the shipment. However, proper packing should be done.
Animals, reptiles, and bees can be shipped, but USPS will do it only when the appropriate shipping vehicle is available.
Perishable items can be mailed, but they can be done only at your own risk.
Items that can deteriorate while shipping can be sent via mail under the customer's risk. For this, special packing should be done.
Restricted list for Domestic Shipping:
Ammunition
Explosives
Airbags
Alcoholic Beverages
Gasoline
Firearms
Lithium Batteries
Matches
Glues
Cremated remains
Poisons
Prescription Drugs
Perishable items
Fragile items
Cigarettes & Tobacco
Paints
Dry Ice
Nail Polish
Perfumes
Live Animals
Restricted list for International Shipping:
Aerosols such as mailable gases and aerosols include propane, butane, and fire extinguishers)
Airbags
Drugs
Medicines
Alcoholic Beverages
Perfumes that contain alcohol
Ammunition
Cigarettes
Dry Ice
Medical devices
Poison
Gasoline
Explosives
Fresh Fruits and Vegetables
Nail Polish
These restrictions have several terms and conditions and for that, you can refer www.usps.com.
Important:
Mostly, the expected delivery date is mentioned on the receipt which remains 1, 2, or 3-days, and it depends on the destination, origin, and the drop time.
If Saturday is a national holiday, then Priority Mail Express may be possible for an additional fee.
With regular mail, boxes and envelopes are delivered within 7 – 10 business days.
To qualify for included insurance, Priority Mail must have the applicable tracking barcode.
This service is for the mailable items up to 70 lbs.
Now, you know what Priority Mail means. You can deliver your mail and packages even faster with this mail class. If you have any questinon or want to suggest something, then you may leave a comment below.