United States Postal Service offers numerous mail classes and services that can fulfill any requirement. Some of the most frequently used mail classes are Priority Mail class, First-Class mail, Retail Ground, Priority Mail Express, and Media Mail. Each mail class is for different purposes. However, among all these, First-Class mail service is the most commonly used service by the people. Several customers use this mail class to send their packages across the nation as it is economical and one of the finest services provided by the Postal Service. If you want to send your package outside of the United States, then you should go with the First-Class International service.
Read through this article to know more about the First-Class Mail service.
USPS First-Class Mail: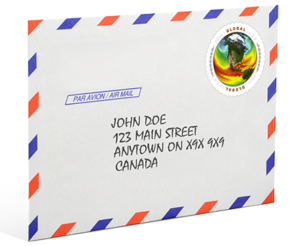 What is First-Class mail? Well, this is one finest mail service that offers fast delivery at an affordable price. USPS First-Class package or mail is recognized as an affordable option for the packages that are under 13 oz. in weight. You can send things like cards, brochures, and lightweight merchandise. As mentioned above, most of the people use 1st-Class Mail service to ship their packages and parcels. It is one of the fastest and affordable methods to ship lightweight packages. It is an excellent option for sending both business and personal mail and packages. There are mail services like Priority Mail which offer the fastest delivery, but they are pretty costly as compared to the other mail classes. This is the prime reason for the people to prefer this mail class over any other.
How First-Class Mail Service Works:
Do you know how the First-Class mail works? First, you should pack and seal the item properly, and then mention the address. Now, you should verify the dimensions and weight of the package.
Follow the points to know about its shipping process:
The customer places the mailpiece into the mailbox.
Later, it is collected and delivered to the Sectional Center and sorted as per the city.
Delivered to LAX and air freight to destination city's Sectional Center.
Sectional Center will sort the mail piece to the carrier route delivery order.
The postal worker will deliver the letter to the recipient's mailbox.
The overall process takes around 1 to 3 business days to deliver the package.
Salient Features of First-Class Mail service:
The time taken for First-Class delivery can be anywhere between 1 to 3 working days.
You can ship commercial priced letters and cards that weigh up to 3.5 ounces for free of cost.
You can avail Insurance coverage for your mail in case of any loss or damage to the First-Class Mail shipments. For merchandise, the insurance coverage is up to $5,000, and there is a limit of the insurance criterion of the things sent through this mail class.
You can merge this mail class with many other additional USPS services like signature confirmation to have confirmed delivery.
Restrictions:
You cannot send anything and everything. There are some restrictions on sending the items through this mail class which are mentioned below:
Your shipment should abide by all the general USPS rules and restrictions because these are standard regulations.
If you are shipping through the large envelopes, then the package can weigh up to 3.5 oz, not more than that.
If you are shipping a parcel, then it can weigh up to 13 oz.
Ensure that your postcards and envelopes or flat envelopes must be rectangular, else you may need to incur additional charges. The extra size restrictions will be as per the type of item you are shipping.
Your shipment should not contain any hazardous materials such as cigarettes and smokeless tobacco.
First Class Mail Delivery Time:
How long does First-Class mail take? This is one of the frequently asked questions. The answer is, USPS First-Class shipping time will not take more than three business days for your mail to reach the destination. The minimum time taken is one day. You can ship things that are allowed to send by USPS and ensure the package to reach within the average First-Class mail shipping time. The average time taken to deliver your mail or package across the country through this mail class is 2 to 3 business days. However, USPS doesn't guarantee the delivery time for First-Class shipping.
You may come up with a question like what can be shipped via this service? Well, you can ship Standard Postcards, Letters, Large envelopes, and any Small packages. If you intend to send small packages, then make sure that the parcel doesn't weigh more than 15.99 ounces. In case of more weight than the permitted limit, you may need to ship them through Priority Mail class.
How Much Does it Cost?
The cost of the First-Class Mail shipment is calculated based on the size, shape, and weight of the package. Since USPS has the restriction of the size, so before you send the package using this service, you must check the prices for different sizes. The details are as mentioned below:
| Mail Item | Width | Length | Weight | First-Class Rate - 1 oz. |
| --- | --- | --- | --- | --- |
| Postcard | 4.5″ max | 6.00″ max | Up to 1 oz | $0.35 |
| Large Flat Envelope | 12.00″ max | 15.00″ max | Up to 13.00 oz | $1.00 |
| Letter | 6.125″ max | 11.5″ max | Up to 3.50 oz | $0.47 |
| Small Packages | 18.00″ max | 22.00″ max | Up to 15.99 oz | $2.66 |
Note: The prices or rates mentioned here may be different from the original rates. So, you should check the rates on usps.com at once.
Along with the guidelines mentioned above about the dimensions and weight, you need to remember certain things which are:
The price of Larger Envelopes will be more if the package is more than the permitted limit of length or height or width. You need to incur additional charges as per the next higher item category.
If the dimensions of the Large Flat Envelopes are more, nonrectangular, or not uniformly thick, then you will need to pay extra as a parcel price.
If you need to ship non-Machinable Envelopes, you may have to pay a non-machinable surcharge for using this even if the weight is less than 1 oz. because they are not a regular-shaped mail and are like a square, thick envelopes, vertical envelopes, and rigid envelopes.
Stamp Prices:
For Letters:
Standard-sized, rectangular envelope stamps price starts at $0.50.
Square, oversized, or unusually shaped envelope stamps price starts at $0.71.
For Postcards
Standard-sized, rectangular postcard stamps price starts at $0.35.
Oversized postcards need letter stamps that start at $0.50.
Additional facts:
If you want to ship the First-Class Mail, then it must not weigh more than 70 lbs. At the same time, the weight should not be too low as you may need to incur lower weight limits charges.
If the postcards if oversized, you need to pay the additional charge for a letter or large envelope.
The Postcards should be rectangular if you don't want to bear additional charges.
The standard-sized envelopes should be rectangular so that you can utilize the First-Class mail letter prices.
If the envelope is non-standard, square, lumpy, rigid, vertical, etc. or the mail has the string, clasps, buttons, then they will not be processed using the automated processing machines. This type of package will be charged with a non-machinable surcharge.
The letters that cannot be shipped through the automated machines will be charged at $0.21 as a postage surcharge.
If the girth of your package is more than 108 inches, then you will need to hand-over the package to the Post Office employees and do the shipment using Retail Ground service of USPS.
If the dimensions of the large envelopes are more and it's rigid, uniformly thick, then it will be charged as the package prices.
The large envelopes should be rectangular for flat-rate pricing.
You can make use of the facility like Signature Confirmation and USPS Tracking, but these are accessible for small packages only.
The additional facilities like Registered Mail, Return Receipt, insurance, restricted delivery, and COD will not be available for the postcard
If your package is less than the USPS's weight restrictions, then you can go ahead and fix the stamps to your large envelopes and small packages which are intended to be shipped through First-Class package service.
USPS First Class Mail Time Map:
As mentioned earlier, it usually takes a maximum of three days to ship your package across the country so that you can go with this mail class at affordable prices. You can see how fast is First-Class mail in the delivery map above. It is the most affordable service offered by USPS among its competitors.